You have 2 options to create an ethereum wallet
You need to fill in your ethereum address : a 42 characters text that starts with "0x".
MetaMask
Full ownership of the wallet
iPhone & Android apps, Chrome extension
5-10 minutes setup
Owalt
Access your wallet with your phone number
Webapp (accessible by internet)
1-2 minutes setup
We explore these 2 options below
Owalt
Access Owalt.io
Create a wallet on Owalt.io and access it only with your phone number.
It will take you less than 2 minutes to get your ethereum address. The process only requires your phone number and the verification code that's sent to.
Sharing your public ethereum address with Owalt
Once logged in, go to "Settings" and click on your address, you will be able to copy it and paste it on our webpage. Easy!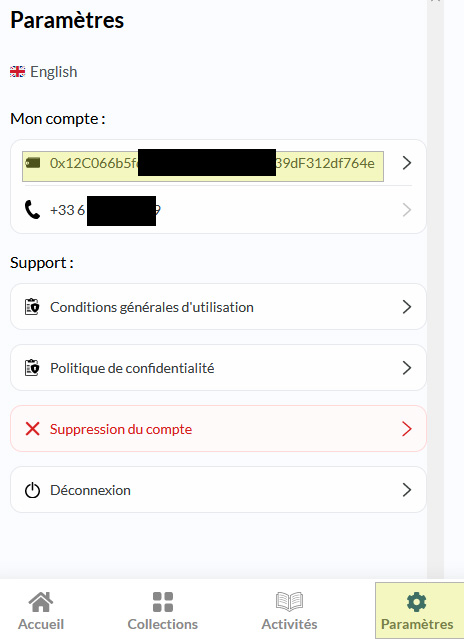 MetaMask
Download MetaMask
Create your wallet with MetaMask : the most used wallet on the ethereum blockchain.
You will be asked to write down 12 words that represent your secret key. Store it in a safe place and never share it to anyone.
Sharing your public ethereum address with MetaMask
Click on your account, then "Receive". Copy the address that starts with "0x" and fill in the form.